Why should I get my Land Rover's Diagnostics checked? - Richmond Land Rover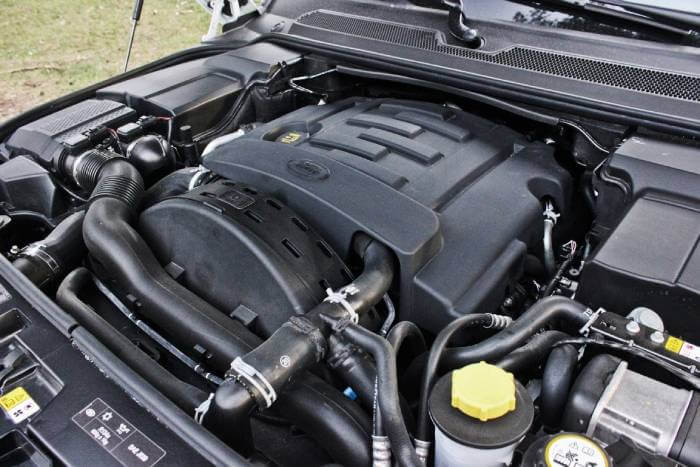 If your Land Rover isn't driving as efficiently as normal, there could be a whole range of issues developing. But how do you know what's wrong and what needs to be done to fix it? Well, here at Richmond Land Rover, we have a quick and simple diagnostics process to get to the root of the problem and get you back on the roads. So, how do you benefit from it?
Diagnostics testing can help improve performance
Have you noticed a drop-off in your Land Rover's performance? Well, checking your diagnostics can certainly improve this issue. Driving with a warning light on won't do your car any favours as it can't drive effectively, and you could make the problem much worse by continuing to do so. Also, your fuel economy might suffer as a result as the engine is having to work extra hard to try and drive like normal. By letting the experts at Richmond Land Rover check your diagnostics, you'll soon notice the benefits and have a Land Rover which drives like new once again!
Stop further problems from developing with your Land Rover
We want your Land Rover to run as smoothly as you do and if you've noticed that one thing has gone wrong, it could be through wear and tear, meaning another problem could be developing. Checking your diagnostics is an affordable way to catch faults early and keep the costs of maintaining your Land Rover down.
Diagnostics testing can save you money!
We offer an incredibly affordable diagnostics check for your Land Rover which could save you hundreds of pounds. How? Well, you'll avoid having to pay for any expensive repairs or a breakdown that the fault might have otherwise caused, and your running costs will be reduced as a result of the increase in efficiency. If you know there's a fault with your Land Rover, why wouldn't you get its diagnostics checked? It can give you peace of mind and a much more enjoyable driving experience.
Book your diagnostics check with Richmond Land Rover today! It's quick and easy to do so online, and you'll never pay until the day. We're always here to help get your Land Rover running smoothly again.