The best places to take your Land Rover this Autumn - Richmond Land Rover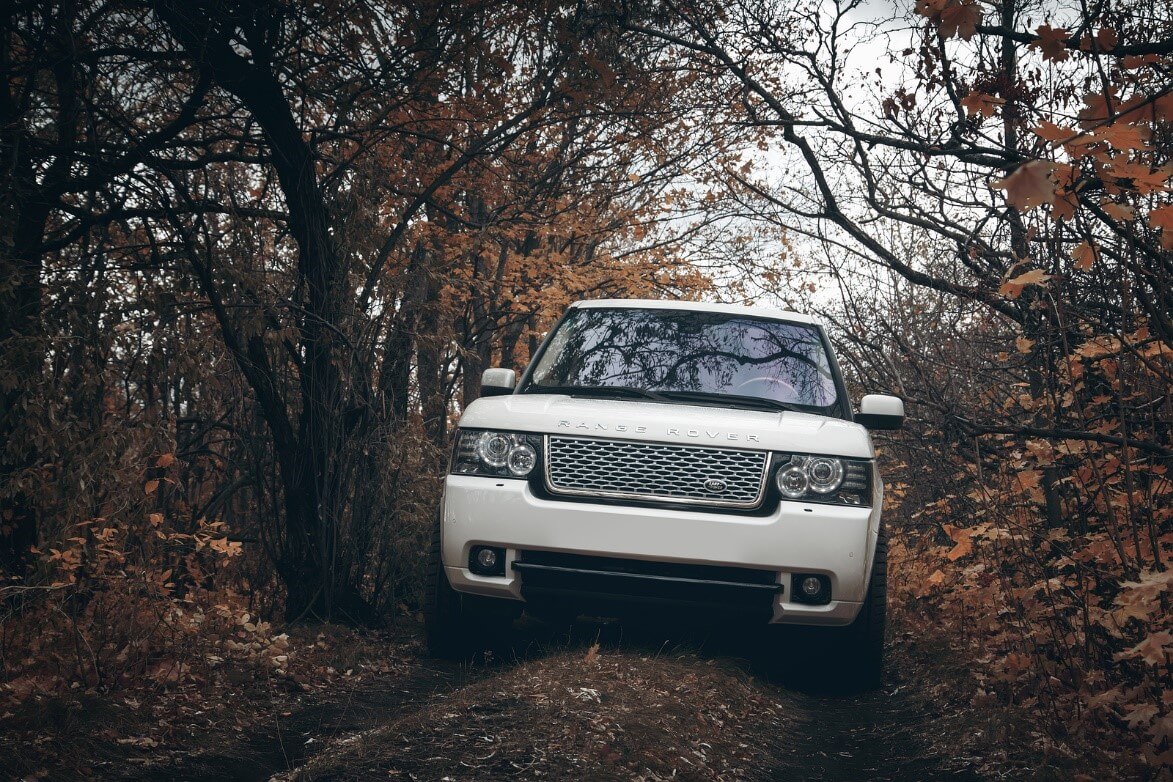 Is there a better feeling than driving your Land Rover down a narrow country lane or through mudded woodland? Perhaps you know a great off-road route to test your driving skills on or, if you're new to the 4X4 market, maybe you need a few helpful tips on where to drive your Land Rover off-road this Autumn. Here are our top three locations.
Strata Florida, Wales
A tough seven miles section of road which starts/finishes at the Strata Florida Abbey, a twelfth-century ruined Cistercian abbey famous for its seven river crossings and the 'Bomb Hole' a steep descent/ascent which requires some technical skill to traverse. The route itself is highly treacherous after any sort of bad weather and its worth going as part of a Land Rover group or even as part of a guided tour. Either will ensure you get the best enjoyment out of your off-road experience while also making sure of your safety.
The Yorkshire Dales, North Yorkshire, Cumbria & Lancashire
Scenic rather than tough or off-road, this area of natural beauty offers your Land Rover free reign over twisting country roads and open moorland. We recommend either driving the 46-mile circular route starting and ending at Hawes and going to West Witton and Kettlewell or the 17-mile-long B2655 between Ingleton and Hawes. The scenery of this national park is stunning, and your Land Rover shouldn't experience too much difficulty allowing you to sit back and enjoy the views – and then possible lunch or afternoon tea in one of the picturesque English villages.
Land Rover Experience Centres, Perthshire, Yorkshire, Liverpool, Cheshire, Solihull, Eastnor, Herefordshire, East Devon, London and Rockingham
If you haven't taken your Land Rover off-road before, a great way to start is by booking yourself onto a Land Rover experience day at one of the nine centres across the UK. You'll be guided over a variety of obstacles at each one, providing different challenges for you to traverse. Going around with a qualified off-road expert should also help increase your confidence to lead onto more off-road adventures in the future. You can find out more information, and book an experience day, here.
Three great options for you to get a taste of off-roading or expand your off-roading horizons. And what better time to take an off-road drive than Autumn where the scenery takes on an even more exceptional colour scheme?
If you're planning on going off-road this Autumn, make sure your Land Rover is in the best possible condition by booking an MOT or service with Richmond Land Rover today. You'll then be able to tackle the wilderness in the confidence that your Land Rover can handle anything that's thrown at it. Use our online booking tool, available 24/7, for a fast and hassle-free booking experience.